mod

Script/Transcript:
"Hi Guys. So if you're new to the channel we're on the Nation States Minecraft server where we've been setting up a few things before we start building our city centre. Check out our channel for the Aeroport video, where we scoped out some massive airport builds on other servers and then started building an airport(al) for our city using lashings of marble that we found because we've now got the Chisel mod installed.
Last week we started on roads in and out of our nation and border controls for cars, buses and trucks. Today, we have an announcement. We're building a new mod—for the first time. With help from BorderRot24 and a few of our fellow Nation Staters like DocuBomb and SookieSox7.
It's going to be called the Passport Mod and it's will make it so we can control who (and what—those darn creepers get in everywhere!) comes in and out of the city. They'll be a choice of several Passports which you can carry around in a travel satchel (more storage—yay! Easier to use than a Shulker Box). We're also planning to have uniforms (skins), body scanners and Border Patrol amour and metal trolleys for stop and searches.
For the actual Passports they'll be a the standard colours: navy blue, maroon, green and black. You'll be able to add your name and deets. Passports will be available from the Border Officer. You'll find them spawning randomly inside villages and clearings. They sit within the Immigration Office which looks like a regular villager 5 by 5 house but it's a completely white like a hospital or clinic.
Oh yeah, each Passport will allow different levels of access depending on how many diamonds you have to sell. They'll also except gold and iron ingots for lower level access. There is a Stateless Passport that's very rare which you'll be able to find in Mansion and Ironmonger's chests. If you are unlucky enough to find one of these a movable border will appear around you and follow you everywhere you go (a bit like at the start of that Captive Minecraft map although this one doesn't get any bigger).
Oh yeah. The different tiered Passports mean you might hit some invisible borders. These will follow rivers and canyons mostly. Of course, the Netherite Passport lets you move through anywhere because it is the most expensive to purchase.
Anyhow, you can follow the development of the mod on the Passport Mod Curse Forge page—link is below. That will take you to our Github project page too if you want to give us advice or whatever. I'll be posting the occasional video update here on the Nation States channel too, natch. See you on twitch too—link is below. Don't forget to hit that bell to turn notifications on, like, subscribe and check out our discord server. Link in the description below. See you on the other side!" ●
🄯 Michael Bojkowski, 2019
Map of Pardes, an illustration of a 'region' within the NationStates online game. / Credit: Rodarion (cartographer). / Source: Reddit/imaginarymaps/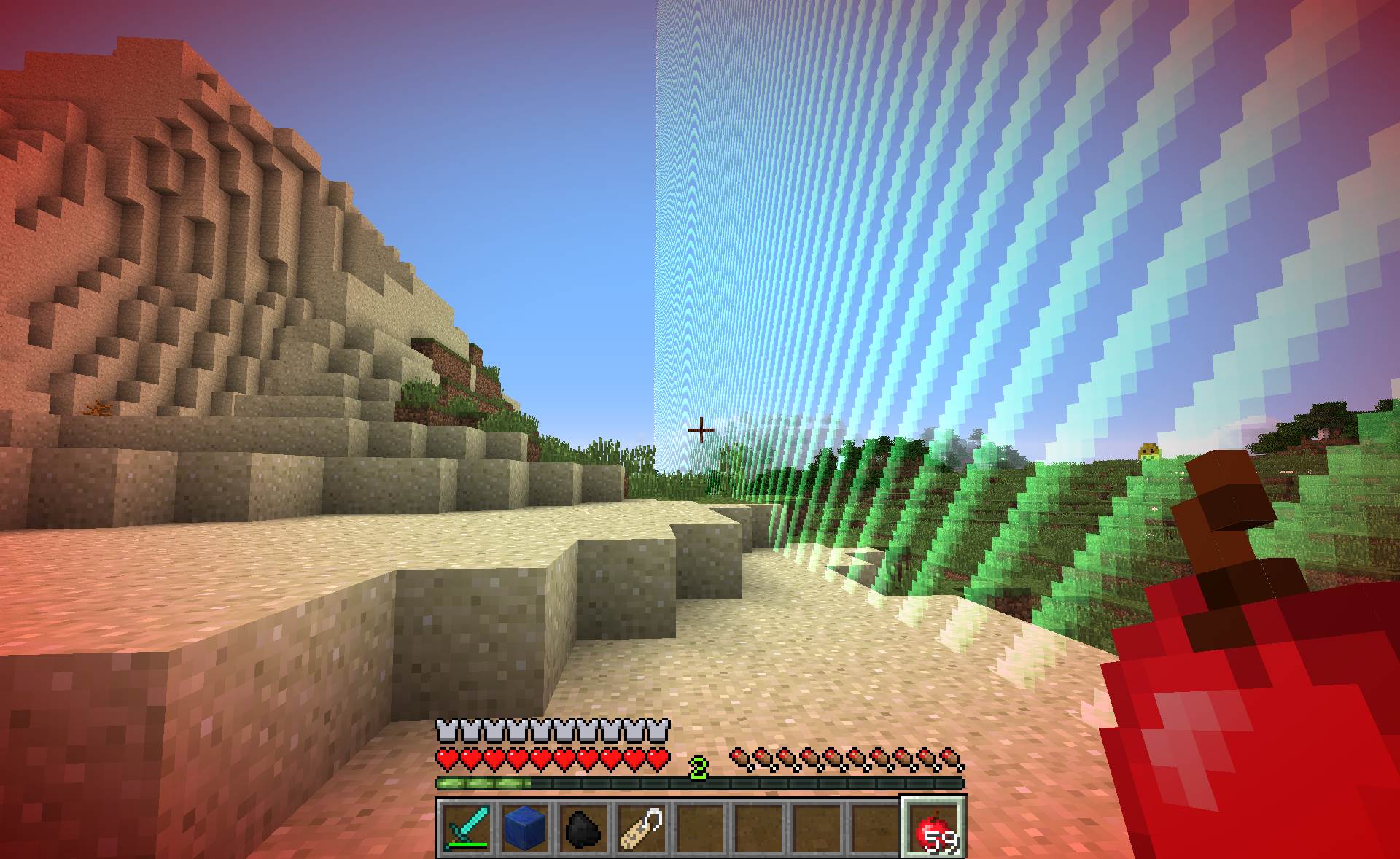 An example of a 'world border' installed into a modded Minecraft UHC world server. / Credit: Hugi21. / Source: Spigot MC Forum.
---